Indigo Community Development District
Est. 1995 Located In Volusia County, Florida
To our world at the Indigo Community Development District! We are very proud of our community and have established this website as a means of communicating to our current and future residents. Please look through our site and learn more about the Indigo CDD LPGA Development. If you have questions that require further assistance please see our Contact us page.
Community Development District Overview
The Indigo Community Development District is a local, special purpose government entity authorized by Chapter 190 of the Florida Statutes as amended, and established by the Florida Land and Water Adjudicatory Commission on January 3, 1995 as an alternative method of planning, acquiring, operating and maintaining community-wide improvements in planned communities. A CDD provides the "solution" to Florida's need to provide valuable community infrastructure generated by growth, ultimately without overburdening other governments and their taxpaying residents. Community Development Districts represent a major advancement in Florida's effort to manage its growth effectively and efficiently. This allows a developer to establish higher construction standards, meanwhile providing a long-term solution to the operation and maintenance of the community's facilities. A map of the CDD can be found if you CLICK HERE.
CDD Organization
The Indigo Community Development District is organized similar to other local governments in Florida, in that the legislative body is composed of a five-member board known as the Board of Supervisors. The Board establishes the policy of the District in accordance with Florida law. The Board, by law, must hire a District Administrator and District Counsel. Staff members operate utilizing the same formalities as a County Administrator and County Attorney. The Board, through review of advertised Requests for Qualifications, ranks and selects a District Engineer to perform the engineering needs of the District. District Administration staff and the District Attorney administer the operations of the District and implement the Board's policies and contracts.
For more information regarding the CDD, please contact the Management Offices at:
Governmental Management Services, LLC
475 West Town Place, Suite 114
World Golf Village
St Augustine, Florida 32092
904-940-5850
Public Records
District Documents
NOTICE OF PUBLIC RECORD REQUEST
THE CUSTODIAN OF PUBLIC RECORDS FOR THE DISTRICT IS GOVERNMENTAL MANAGEMENT SERVICES LLC.  TO REQUEST PUBLIC RECORDS FROM THE DISTRICT, YOU MAY CONTACT THE CUSTODIAN AT 475 WEST TOWN PLACE, SUITE 114, ST. AUGUSTINE, FL 32092, (904) 940-5850, (904) 940-5899 FAX, OR INFO@GMSNF.COM.
Audited Financial Statements:
BOARD INFORMATION
Kevin Kilian

Assistant Secretary

1218 Champions Drive
Daytona Beach, Florida 32124
Expires 11/2024
SEAT 4
kilian.k928@gmail.com

Ronald Brown

Assistant Secretary

Mark McCommon

Vice Chair

1188 Champions Drive
Daytona Beach, Florida 32124
Expires: 11/2026
SEAT 5
mark_mccommon@yahoo.com


John McCarthy

Chairman

3 Festiva at Lionspaw
Daytona Beach, Florida 32124
Expires: 11/2026
SEAT 1
battleax@cfl.rr.com


Ken Workowski

Assistant Secretary

12 Promenade at Lionspaw
Daytona Beach, Florida 32124
Expires 11/2024
SEAT 2
kworkowski@gmail.com
Board of Supervisors Meeting Dates
The Board of Supervisors of the Indigo Community Development District will hold their meetings for the Fiscal Year 2023-2024 at 1:00 p.m. at the Fairfield by Marriott Daytona Beach Speedway, 1820 Checkered Flag Boulevard, Daytona Beach, Florida 32114 on the fourth Wednesday of every other month as follows or otherwise noted*:
November 15, 2023 (*third Wednesday)
January 24, 2024
March 27, 2024
May 22, 2024
July 24, 2024 @ 6:00 p.m.
September 25, 2024
Management Services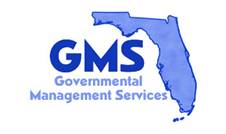 GOVERNMENTAL MANAGEMENT SERVICES – NORTH FLORIDA LLC
Governmental Management Services (GMS) is a family of limited liability companies that was established on November 26, 2004 for the purpose of providing special district management services to Community Development Districts (CDD). GMS currently has offices in Orlando, St. Cloud, Ft. Lauderdale, Tallahassee, Port St. Lucie, St. Augustine, and Jacksonville, Florida, and Knoxville, Tennessee. GMS currently manages over 130 Community Development Districts across the State of Florida.
Governmental Management Services LLC
475 West Town Place, Suite 114
World Golf Village
St Augustine, Florida 32092
Phone: 904-940-5850
Fax: 904-940-5899
Contact Info
475 West Town Place, Suite 114
World Golf Village
St Augustine, Florida 32092
904-940-5850